5 Expenses Most Canadians Don't Expect in Retirement - Dominion Lending Centres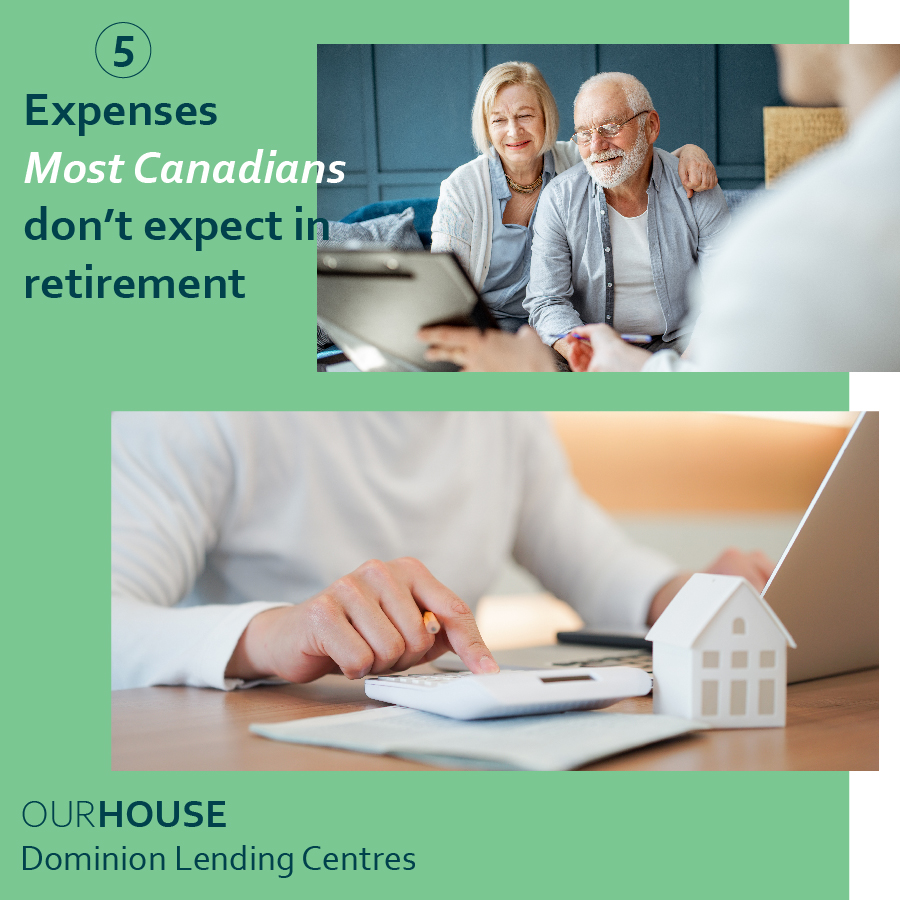 According to a recent CIBC poll, nearly half (48%) of retired Canadians stopped working sooner than they expected. The result is that many retirees have saved less for retirement than they planned, making unexpected expenses all the more stressful once the income tap has run dry.
But you know what they say, preparation is the best protection against the unexpected. And with that in mind, here are some unexpected expenses that many retired Canadians experience that you might want to plan for.
CLICK HERE TO READ THE FULL ARTICLE »
---
---