Architecture and Design Content You Need to Watch (and Listen To and Read) - Dominion Lending Centres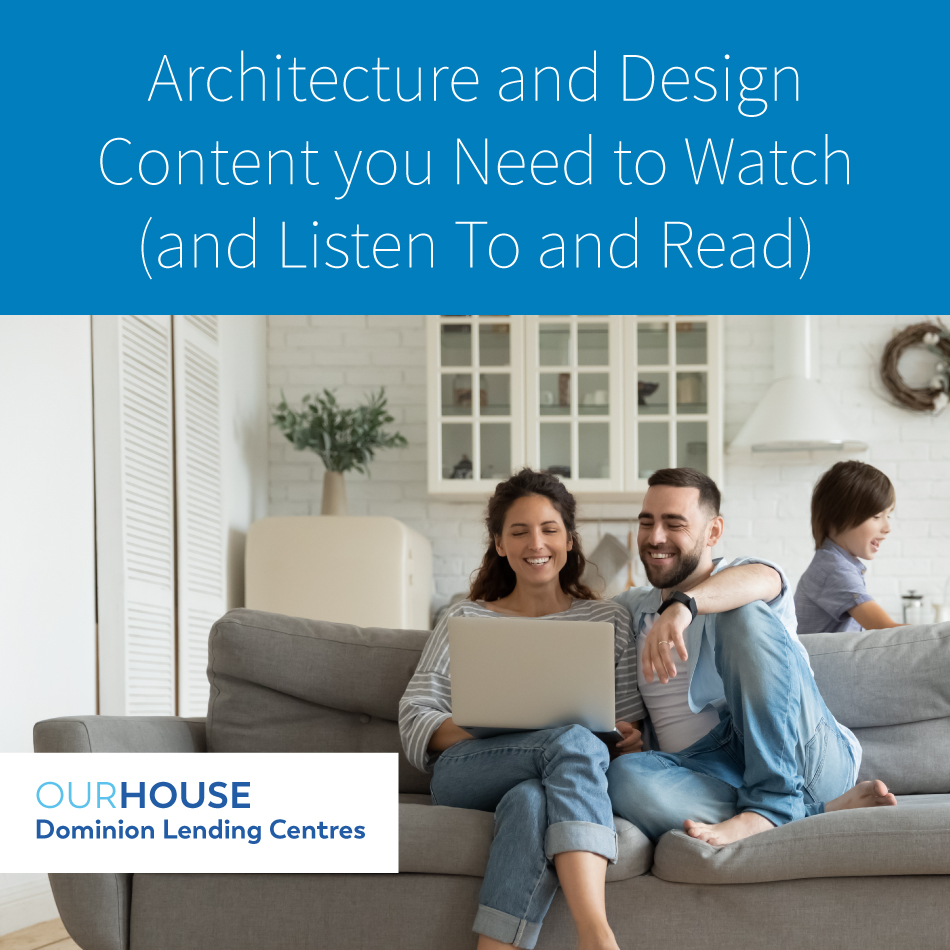 Feel like you've watched every piece of content available on Netflix, and Disney+, Crave, Hulu, or whatever streaming services you use? I feel the same way. I'm currently rewatching Friends for the millionth time and reciting lines that I didn't even know I had memorized.
Sifting through vintage stores, furniture and design shops, and flea markets is normally an activity that I partake of weekly. Not being able to do that (I'm not complaining here – I am fully in favour of being safe and staying home) has left a hole in the creative and curious chunk of my brain.
CLICK HERE TO READ THE FULL ARTICLE »
---
---